On the Market: Neo-Colonial Revival House in Villanova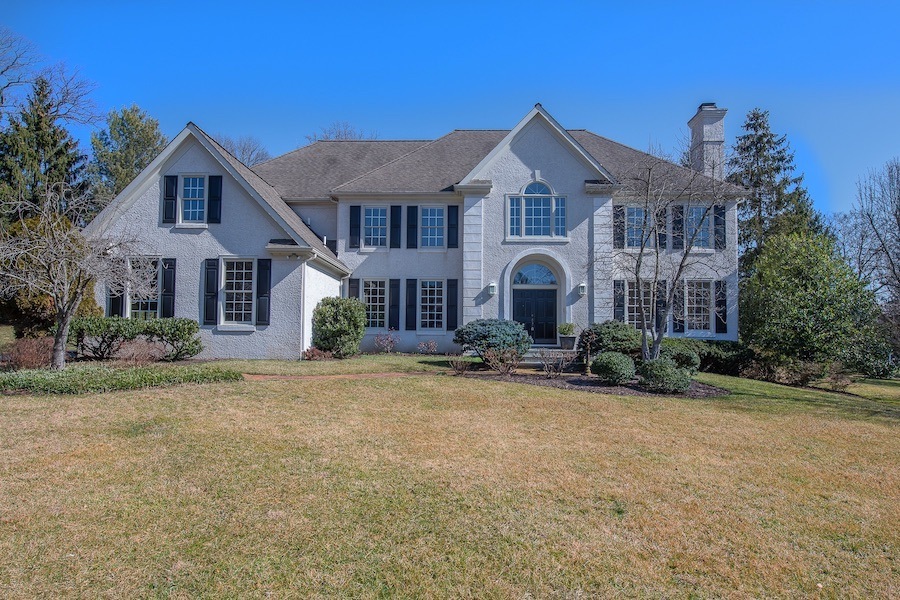 Is this handsome neo-Colonial a McMansion? Not really. It's located at 501 Van Lears Run, Villanova, Pa. 19085 | All photos: Dave Ocenas; this photo: via the Damon Michels Team, BHHS Fox & Roach Realtors; all others: Bright MLS images via BHHS Fox & Roach Realtors
Some of you who follow this department, no doubt, are fans of the popular architectural-criticism blog "McMansion Hell." Every other week, its classically-trained author teaches us the basic principles of traditional architecture and then hilariously skewers the ways modern house builders and (alleged) architects run roughshod over all of them while turning out luxurious homes. (If you're not familiar with what a "McMansion" is, or what distinguishes it from an actual mansion, I recommend you read McMansion Hell's primer of posts on the subject.)
Personally speaking, if I never see another nested gable again, I won't shed a tear, and I will admit that what McMansion Hell calls the "lawyer foyer" often fails to impress, though I have seen some Gone with the Wind-quality renditions of this in several recently built houses.
Why do I bring all this up in introducing this early 1990s neo-Colonial Revival house for sale in Villanova? Because it has some of the elements of a McMansion yet avoids falling into the abyss.
For starters, there's the exterior. It's actually well-proportioned, balanced and symmetrical, with only the side wing containing the garage, mud room, laundry and breakfast room throwing it off that perfect Georgian center. Its roof is a little more steeply pitched than those of many Colonials, but not so much so as to overpower the rest of the house.